Complete Car SALE
VeilSide Z32 Wide Body Complete model
~SPEC~
NISSAN Fairlady Z (Z32) 2+2
Color : Solid White

[ VeilSide Z32 Wide Body kit ]
Front Bumper, Side Skirts, Rear Bumper, Hood, Front Fenders, Rear Fenders, Rear Wing
Size Length: 449mm Width: 196mm Hight: 122mm

[ Interrior ]
New VeilSide VSD1 Racing seat(narrow type), VeilSide Type R Shift knob, VeilSide seat belt pads (Black)
Interrior and Exterrior molding had replaced with new. Taillight has been replaced with genuine Z32 late model.
内外装ガラス等の各種モール類を新品に交換しておりますので、劣化の心配なくお乗りいただけます。
テールライトは純正後期仕様に変更してあります。

[ Wheel ]
RAYS TE37V Mark II
Front: 18 x 9J ET+8 Rear: 18 x 12J ET-20
[ Tire ]
BRIDGESTONE POTENZA S007A
Front: 245/40R/18 Rear: 285/35R/18
[ Engine ]
2960cc / NA / 5MT
[ Extra Information ]
The car was on the Option Magazine (Sept 2018, and Oct 2018)
こちらの車両は、オプション紙500号(2018年7月発刊)、501号(2018年8月発刊)に掲載されたデモカーになります。
VeilSideこだわりのコンプリートカーです。是非、この機会にご検討ください!
車検有効期限: 2020年8月 フル公認の車両となります。
※記載価格は、税別車両本体価格になります。

VeilSide4509GTR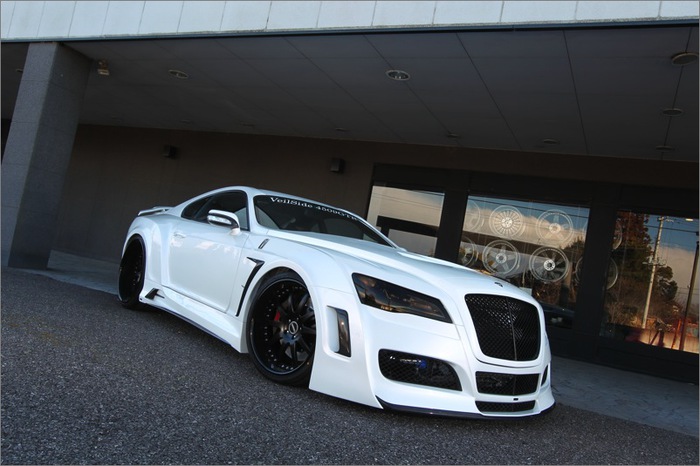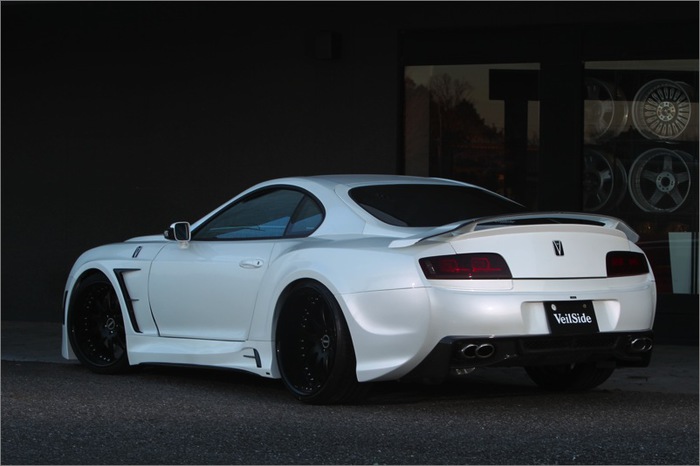 ~SPEC~
JZA80 SUPRA
Color : Solid White
[ 4509GTR body kit ]
Front Bumper(FRP), Side Skirts(FRP), Rear Bumper(FRP),
Hood, Rear Gate, Front Fenders(FRP), Rear Fenders, Door Panels, Door Mirrors, Pillar Panels,
Rear Wing(FRP), Rear Panels, Original Grills, Original Exhaust Tip, Qualified Certificate No,001/100,
Croisonne Emblem, Black onix plate
Audi R8 Head light & Tail light, Front sub Frame, VeilSide Original leather interior upgrade,
[ Engine ]
2997cc / NA / AT (can be replaced with 6Spd MT)
VeilSide Original exhaust system
WORK 20inch *Wheels on the pictures are different. We can change with your request.
ホイールはワークの20インチとなり、写真のホイールとは違います。PL-Vへの変更等各種変更希望はご相談ください。

Currently fixing up the car.
※記載価格は、税別車両本体価格になります。
SOLD OUT
大好評につき、完売いたしました。
お問い合わせくださった方々、誠にありがとうございます。
SL Black Fortune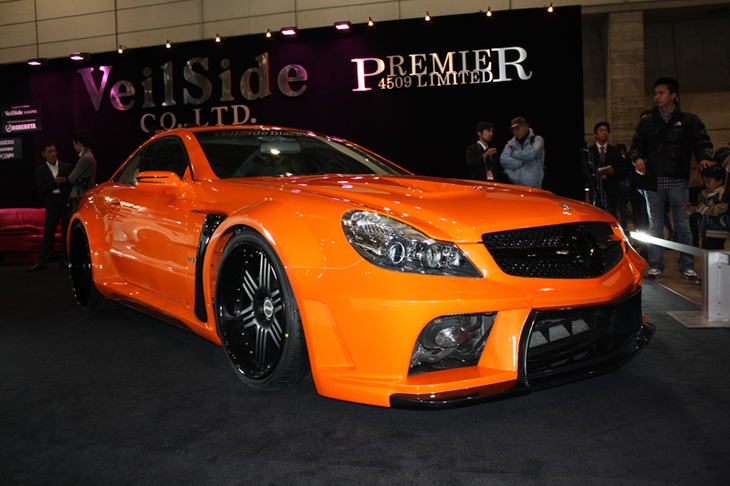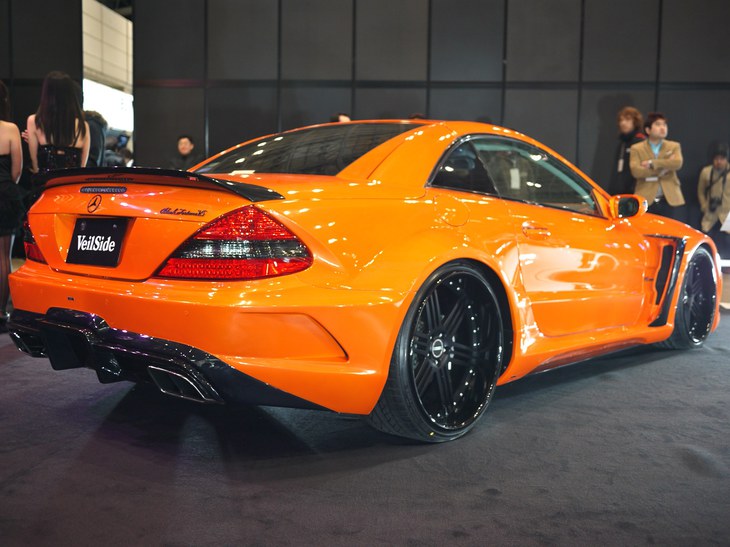 ~SPEC~
Mercedes Benz SL55 AMG Supercharger Model
R230 (2003)
Color : Arancio Atlas
[ SL Black Fortune body kit ]
Front Bumper(FRP&CARBON), Side Skirts(FRP&CARBON), Rear Bumper(FRP&CARBON), Rear Under Diffuser(CARBON)
Hood, Front Fenders(FRP&CARBON), Front Fender Garnish(CARBON), Rear Fenders, Door Mirrors, SL63 Headlight,
SL63 Tail light, SL63 Front Grill
Rear Spoiler(CARBON), Original Exhaust Tip
Croisonne Emblem, Black onix plate
[ Wheel ]
Premier4509Limited PL-I
PCD変換機使用(PCD112 → PCD114.3)
(F:9.0J / 20 / ET+26 +15mmSpacer R:10.0J / 20 / ET+20 +25mmSpacer)
[ Tire ]
BRIDGESTONE POTENZA
S001(F:245 / 30R / 20 R:255 / 30R / 20)
[ Suspension ]
Lowering kit
[ Engine ] / [ Output ] / [ Torque ]
5461cc / 400ps, 6050rpm / 59Nm, 4850rpm
[Muffler]
VeilSide Original Exhaust system
[Mileage]
17,323km
SOLD OUT
大好評につき、完売いたしました。
お問い合わせくださった方々、誠にありがとうございます。
VeilSide4509GTR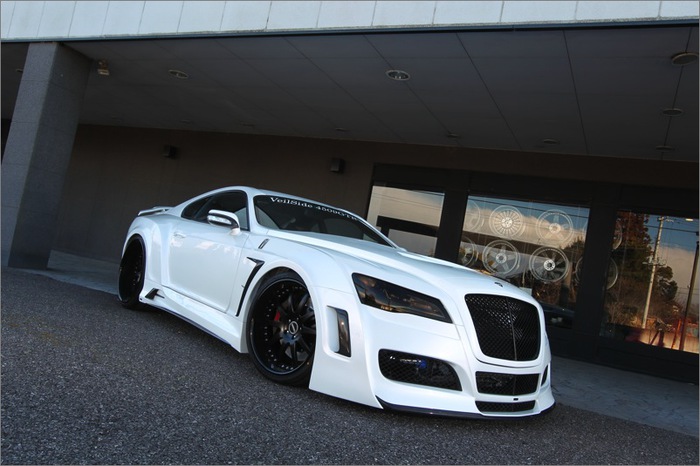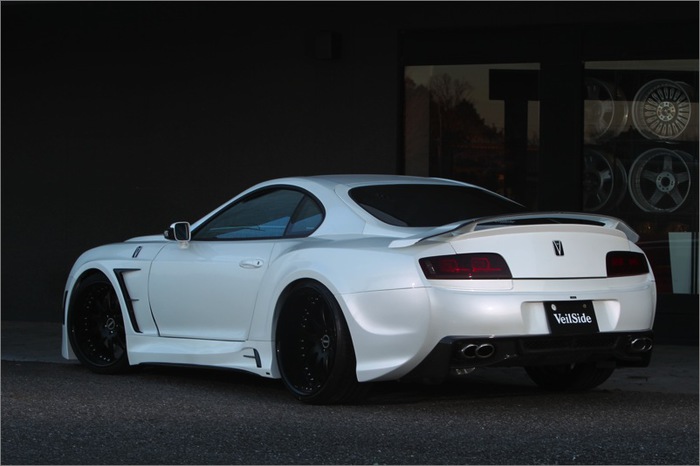 ~SPEC~
JZA80 SUPRA (1994)
Color : Solid White
[ 4509GTR body kit ]
Front Bumper(FRP&CARBON), Side Skirts(FRP&CARBON), Rear Bumper(FRP&CARBON),
Hood, Rear Gate, Front Fenders(FRP&CARBON), Rear Fenders, Door Panels, Door Mirrors, Pillar Panels,
Rear Wing(FRP&CARBON), Rear Panels, Original Grills, Original Exhaust Tip, Qualified Certificate No,001/100,
Croisonne Emblem, Black onix plate
Audi R8 Head light & Tail light, Front sub Frame, VeilSide Original leather interior upgrade,
[ Wheel ]
Premier4509Limited PL-X (F:9.0J / 20 / ET-16 R:11.0J / 22 / ET-38)
[ Tire ]
BRIDGESTONE POTENZA S001 & RE050 (F:255 / 30R / 20 R:295 / 25R / 22)
[ Engine ]
2997cc / NA / AT
[Muffler]
VeilSide Original
[Mileage]
62,000km
SOLD OUT
大好評につき、完売いたしました。
お問い合わせくださった方々、誠にありがとうございます。
VeilSide4509GTR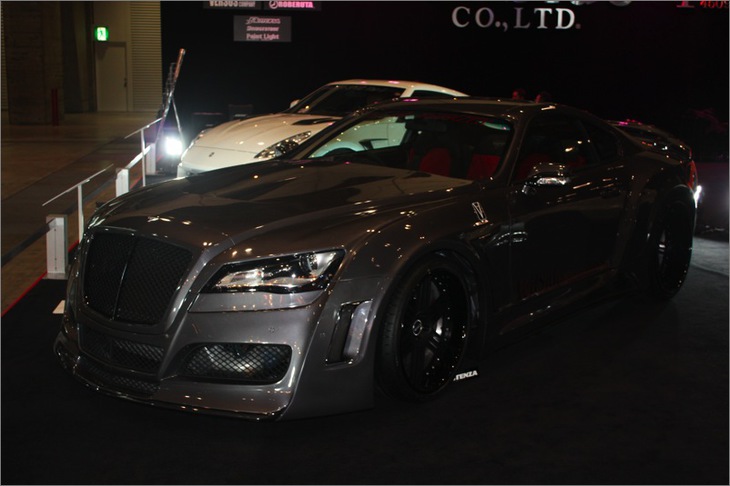 ~SPEC~
JZA80 SUPRA (1993)
Color : Gray Metallic
[ 4509GTR body kit ]
Front Bumper(FRP&CARBON), Side Skirts(FRP&CARBON), Rear Bumper(FRP&CARBON),
Hood, Rear Gate, Front Fenders(FRP&CARBON), Rear Fenders, Door Panels, Door Mirrors, Pillar Panels,
Rear Wing(FRP&CARBON), Rear Panels, Original Grills, Original Exhaust Tip, Qualified Certificate No,001/100,
Croisonne Emblem, Black onix plate
Audi R8 Head light & Tail light, Front sub Frame, VeilSide Original leather interior upgrade,
[ Wheel ]
Premier4509Limited PL-VI (F:9.0J / 20 / ET-16 R:11.0J / 22 / ET-38)
[ Tire ]
BRIDGESTONE POTENZA S001 & RE050 (F:255 / 30R / 20 R:295 / 25R / 22)
[ Suspension ]
VeilSide original coilover suspension kit
[ Brake ]
Rotora Super challenge kit
[ Engine ] / [ Output ] / [ Torque ]
2997cc / 890ps, 6980rpm / 92Nm, 6670rpm
[ Tuning ]
HKS T51R Turbo kit, 1000cc Injectors, 272 degree cam shafts, VeilSide Surge tank with 100mm thottle body,
VeilSide Inter cooler, Extended capacity oil cooler system, Fcon V-Pro, EVC controller, HKS Triple plate
[Muffler]
VeilSide Original
[Mileage]
99,000km
[Automobile inspection]
H26.4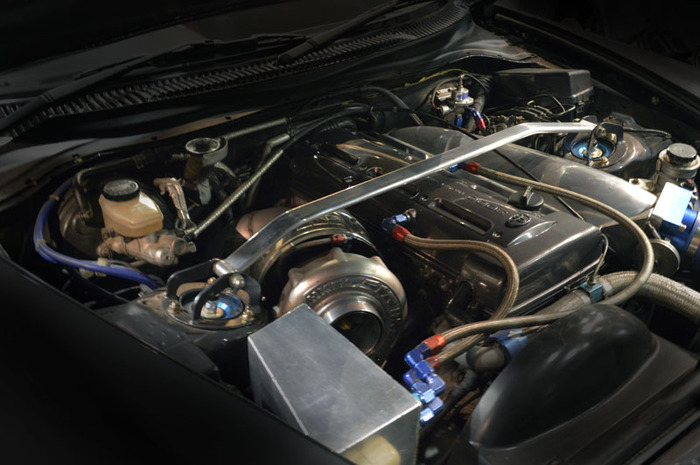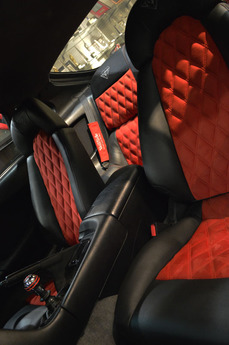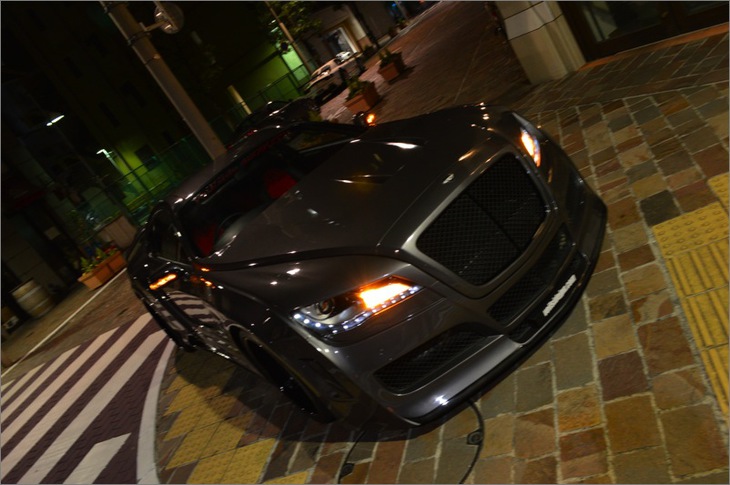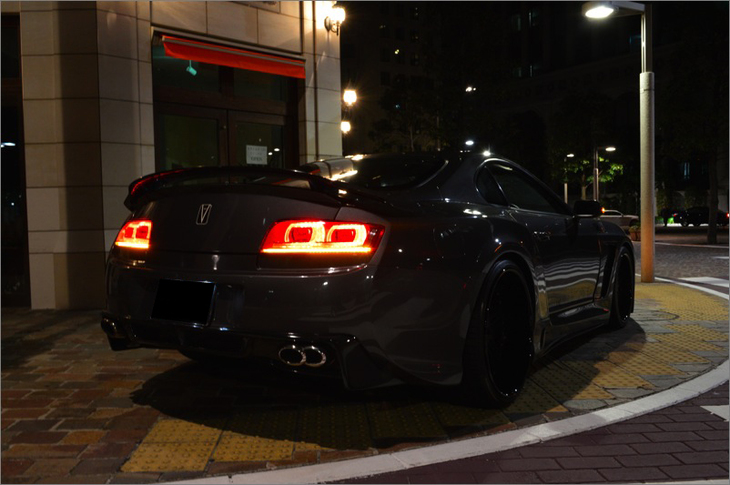 2010年、80スープラをベースに完全オリジナル化した「4509GTR」が誕生。限定台数が100台のため、シリアルナンバーが付いている。
No,001となる、この4509GTRにはフェラーリやランボルギーニ同等の高級感と威圧感を思わせるためのこだわりが詰まっている。細部にまでこだわったチューニングから生まれる加速力や排気音は、外装のインパクトに負けず、見た目だけではない演出もしている。
ダークなグレーメタリックで威圧感を演出し、ミリ単位で組み上げたパーツ全てのボディクリアランスでNo,001に相応しい唯一無二の存在となった。
今の時代、これだけの完璧なJZA80スープラをベースにコンプリート化された車輛は永久保存とされるべく、比類の無い最高のパートナーになることをお約束いたします。
SOLD OUT
お問い合わせくださった方々、誠にありがとうございます。